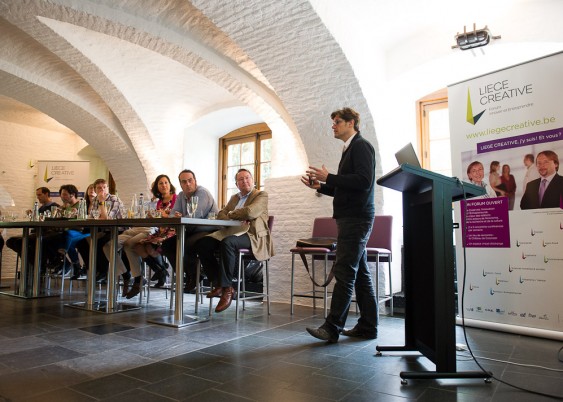 Our services for innovation
To boost your innovative projects
The science parks give access to the entire Walloon ecosystem. They are in constant contact with Walloon operators likely to advise businesses, at all stages of their development, whether in terms of financing or in terms of technology transfer, incubation, public incentives, looking for partners, etc.
To meet the science park community
We organise events and conferences between actors involved in the science parks. These give the chance to have exchanges with other companies, to develop new partnerships – technical or business – and to meet experts. At some of these events, we also let companies visit research laboratories in connection with our activities and thus bring the worlds of research and business closer together, with a view to the emergence of new projects or of improving products and/or services.
To improve your daily work
Apart from services for innovation, science and technology parks provide a whole range of infrastructure-related services which will facilitate or improve their day-to-day activities and that of their staff, on site or close by:
Fibre optics
Training centres
Meeting rooms
Conference centres
Welcome Offices (facilities made available to companies of very specific origin in order to test the European market (translation, administrative and logistical advice, AWEX services)
Restaurants
Crèches
And much more!